By Sadeqa Johnson
Genre: Fiction, Historical
Pages: 288
ISBN: 978-1-9821-4910-9
ASIN: B08BZFTB1Y
Format: Hardcover, Paperback, eBook (Kindle, Kobo, Nook), Audiobook
Publication date: January 2021
Publisher: 37 Ink/Simon & Schuster
Type: Book, Novel
*I received a free paperback copy (ARC) in exchange for an honest review. No compensation has been given and I write this book review willingly. A big thanks to Simon and Schuster Canada and Sadeqa Johnson!*
Introduction
What do I have to say about Yellow Wife? Here, summarized: I… Well… my feels… I just… Wow!!!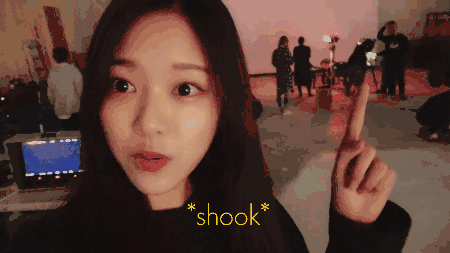 Okay, wait a minute now! Let me explain my reactions better. Please do proceed by reading my review and I promise it will make sense.
Blurb
Pheby Delores Brown, a teenage slave on a plantation in America in the 1800s, has been cherished above all others and promised freedom by her master at 18 years old. A tragedy strikes, and Pheby is sold by the mistress who hates her, sent to a slave jail and thrown into a life she never wanted. A life where she'll have to be smarter than she ever thought she could be and play everything to survive, for herself and her loved ones. Will she see freedom or ensure it for those she loves by paying the ultimate price?
The Positive Sides
If you want a moving read, this is the book for you! So many harsh realities that are so poignant they made me stop reading for hours at a time, sobbing, because I felt so much for them. This is not a flaw, it's a compliment! It's been so long I was THIS invested in characters and their stories, I mean in such an emotional perspective that sobs were wrenched from me. There is also one of the most realistic death scenes I've read. Ever. And it's just soul-crushing but so well written.
The writing is beautiful, elegant, and yet the vernacular and language of the black people are so real I can hear them in my head exactly like they would talk. Quite a talent to write so differently! I believed in their dialogue, and I enjoyed reading it so much. Professionally and passionately done, kudos to Sadeqa Johnson! As for Pheby, the main character, was strong, brilliant, affectionate, a survivor through and through. Awesome woman! I'd have done the same in her situation. Now, what about the story? Wow. Special, moving, motivating, inspiring. Strong. And the other characters? Loving, resilient, interesting, true, all of them. The mothers? So real, so touching.
It's an extremely important read! So important I feel it changed me in some way. I can't tell you how I'm not quite sure yet, but I feel different. Although I was never racist (I'm into languages, cultures, translation, and all of that good stuff), it still broadened my perspective. If you want to be moved and come out changed, even if only a little, please, read Yellow Wife. Everyone should read this book to know what truly happened, the horrors black people, slaves, went through. Unimaginable. Yet so real. I'm sorry for all of them. This book does something magical. It moves you, so poignant I never read anything like it; it's raw, honest, true. It's a women's story, of love, sacrifice, slavery, reality, survival… It's everything gripping. If it were for me, if I had enough money, I'd purchase a copy and distribute one to EVERYONE, but since I'm not rich, my words will have to suffice. But mark them. I always think high schoolers should read this in class due to its importance and its eye-opening nature. Please, READ THIS BOOK! shoves it in your face with passion
Reading this book, I was crying, sobbing, moved, and I wanted to reach out to all the past slaves and just… hug them, let them feel the love. Tell them they were strong and beautiful and they MATTERED. I would have offered my help, but I know they could save themselves. Black people are strong, but I'm always here for you if you need help or a discussion. I know you're heroes too and survivors, but I wanted so bad to be their friend. Stop this cruelty. Make it right. I'm so glad things have improved, but they could still get better. I support you! HERE'S MY LOVE TO YOU! It was even harder reading this book because my family is a direct descendant of a slave woman… it's in my roots though I am white. But I can't deny it nor never would want to. That woman who gave birth to my family is history, she's important, she mattered. That's why I'm talking about it here. Also, my dear female cousin is mulatto, like Pheby the MC, and damn do I love her. Always have since I was a child and saw her for the first time. Sometimes I would read the book and see my cousin in Pheby's stead and I would be so furious and utterly disgusted. I'm glad she's safe. I'm glad she's thriving. I'm glad I know her. I want you all to be safe, to tell your stories loud and clear I'll lend you my hand when you want it, but I know you can do it on your own, heroes and heroines. You go, girl, you go, boy. And you go, non-binary. I believe in you.
I will definitely purchase a copy for my "Favourites" shelf in hardcover, because it deserves to be there. It marked and changed me positively. I don't know how yet, but I feel it within. It's strong; this book tore me apart and stitched me back together again. I never sobbed nor cried so hard throughout a single book, but I feel fixed somehow? I loved this journey I went on with Pheby, though my heart was ripped from my chest oftentimes. This is not only the best book I've read lately, it's definitely in my top 10 EVER. It had such a huge impact on me. I'm grateful to have read it. I feel like I've matured, like I've learned and shared something. I never read a book that I thought was "important" in terms of meaning or change… but this one? It's the one I call IMPORTANT. Please, make all the difference you can by reading it and shouting about it on social media.
Just read it, okay? Sadeqa Johnson is a glorious author, and I'll definitely await her upcoming books.
The Negative Sides
I couldn't find any, except that it's a true story. Hear me out! I'm so sad this story is based on real events because the characters were immensely mistreated. I just… My heart goes to them. But the book? The book is one of the most poignant and its effects deep and long-lasting that I have ever read.
In summary, you want an imperfect book? Skip this one. You want perfection, love (in all its meaning), strength, and history? Don't ignore Yellow Wife!
In Conclusion
For all the emotions and the positive change it produced in me, and the truth it conveys so well, I would give Yellow Wife a rating of 10 out of 5 stars! Unfortunately, I can't. So I'll give it a full rating of 5 excellent stars out of 5! This book is perfect in many ways, with all its special characters and the strength emanating from it and the love, but it's most definitely perfect in my heart. I could talk for hours about this book, but this review will have to do. But if we meet, trust me, I'll talk about it. Thank you so much Simon & Schuster Canada for sending me this most perfect book! It made a great and positive impact on me and I will never forget your kindness of agreeing to send this new reviewer of yours such a marvellous book. Miss Sadeqa Johnson, all my praise! I'm so glad Mary Lumpkin followed you back home that day so you had to write this book. Thank you.
If you want to learn more about the author, you can visit her Web site, you can also follow her on her Amazon author page and Twitter, as well as Facebook, Instagram and Goodreads. Plus, don't forget to visit her publisher, Simon & Schuster. You can also add Yellow Wife to your bookshelves on Goodreads and LibraryThing.